I went to Las Vegas with Alene and my parents on December 21, 22, and came home on the 23rd. We went to see BYU play Cal in the Las Vegas bowl. BYU lost, but put up a good point, losing by one TD and being in position to score a tying TD with around 1:30 left in the game, but our QB was hit as he threw a pass and it was intercepted. It was fun while it lasted I guess.
Vegas is alright. I've been there about five times and every time I go, I'm reminded why I don't care for it much. I mean, it's cool and all the lights are definitely exciting to see, but it kind of wears off after a while. The best part about our trip was our excursion out to Red Rock canyon, which is west of the city.
The bellagio had this cool set-up in their garden room that had this fountain full of cranberries (it's behind us).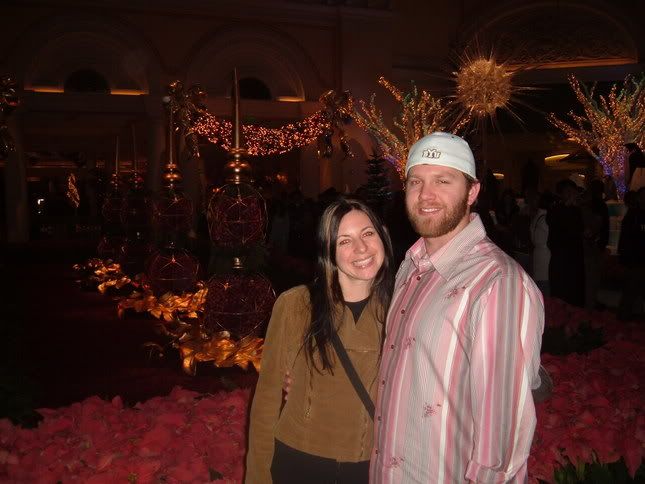 My mom and dad at the bellagio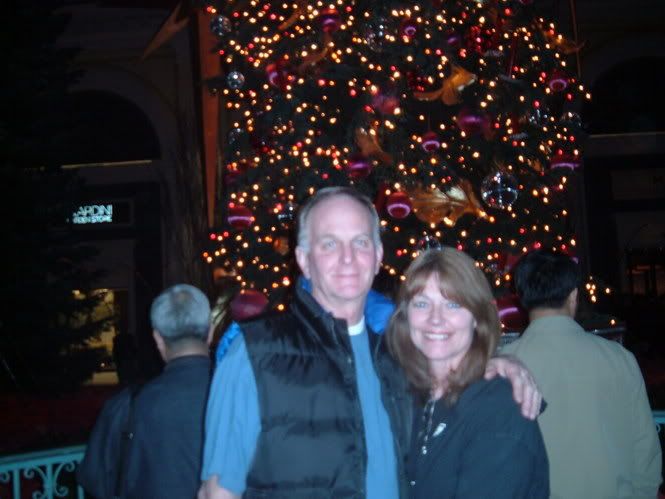 The Bellagio fountain in full-effect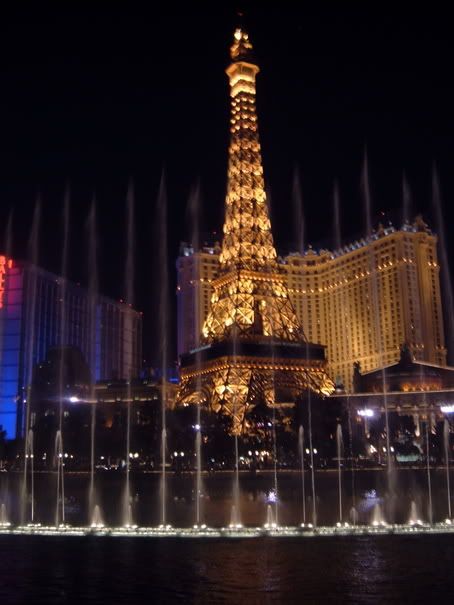 My mom and Alene with blue streaks in their hair before the game
Me and Alene before the game
BYU Offense (check out those OL splits and the TE up in a two-point stance. Insane!)
BYU Defense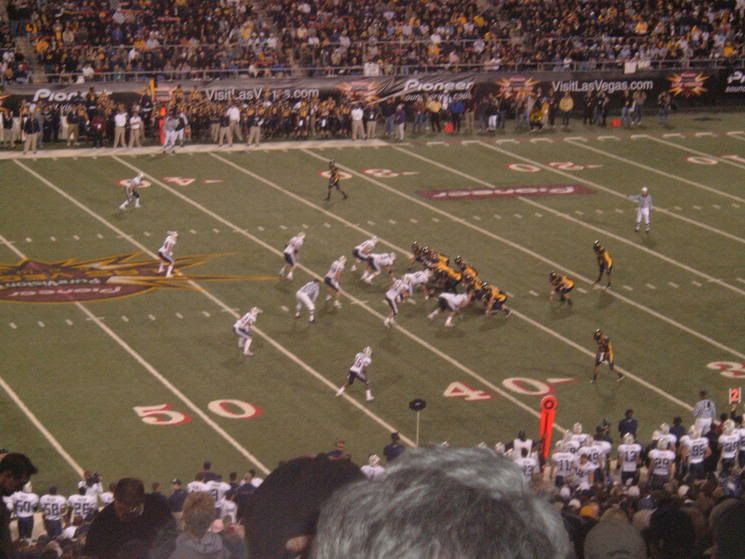 Alene at Red Rock Canyon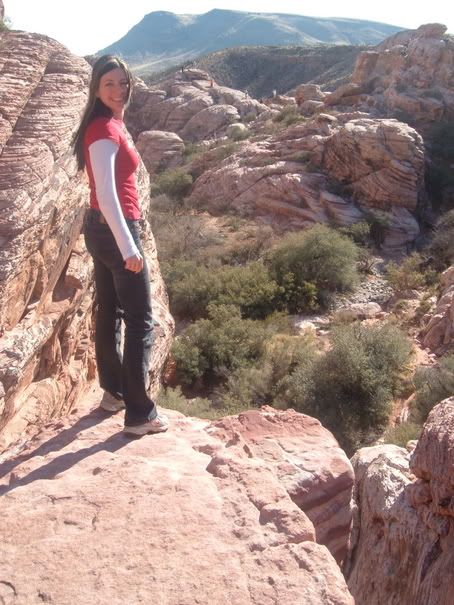 I found a "throne" for me to lead my kingdome
Me and Alene at Red Rock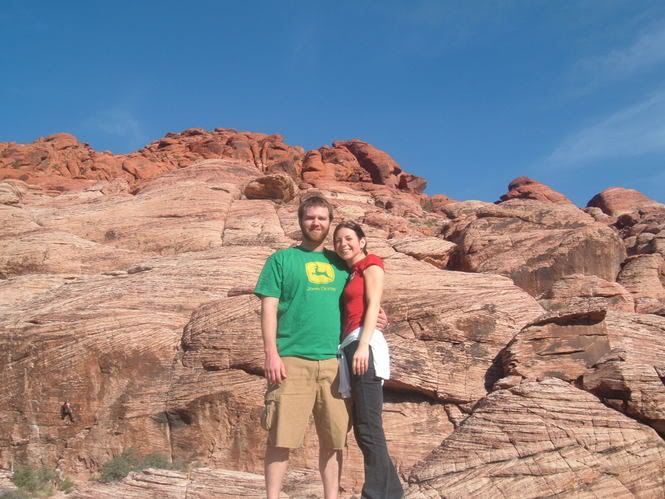 I found a cozy little place to sleep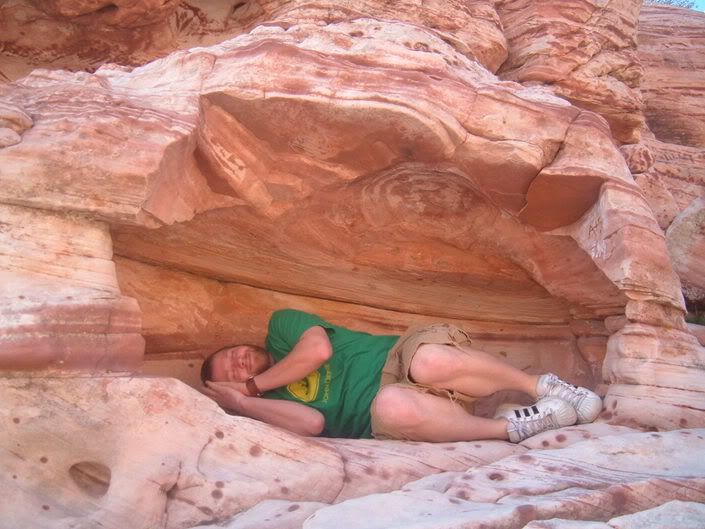 Red Rock Canyon
Red Rock Canyon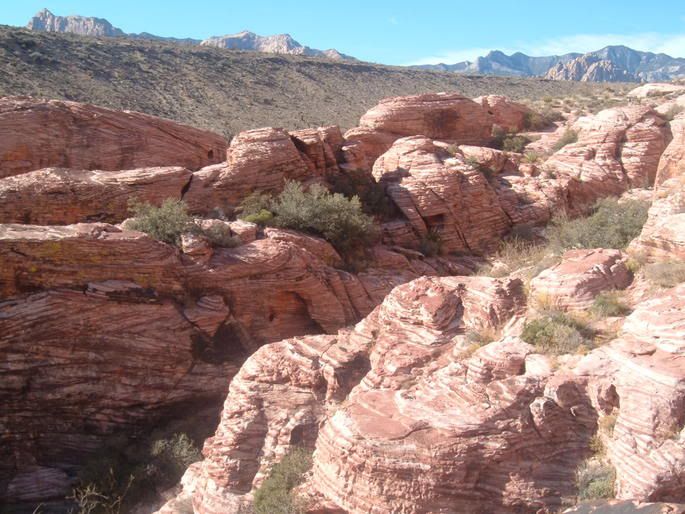 Red Rock Canyon
I got some grease on my hands and decided to plaster them all over these rocks. Just kidding. These are some of those ancient paintings the natives did around thanksgiving time. They were trying to make turkeys with their hands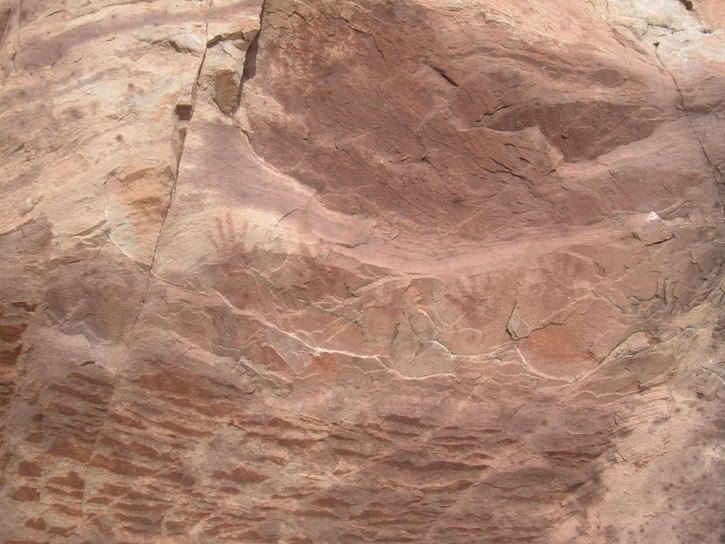 Yeah, don't let this happen to YOU!